BLAST Premier Spring Finals 2021 will take place from 15-20 June. Tournament will feature 8 teams who will compete for a prize pool of $425,000 and 9,250 BLAST Premier points. The winner of this championship will also receive a slot in the BLAST Premier Wold Final 2021.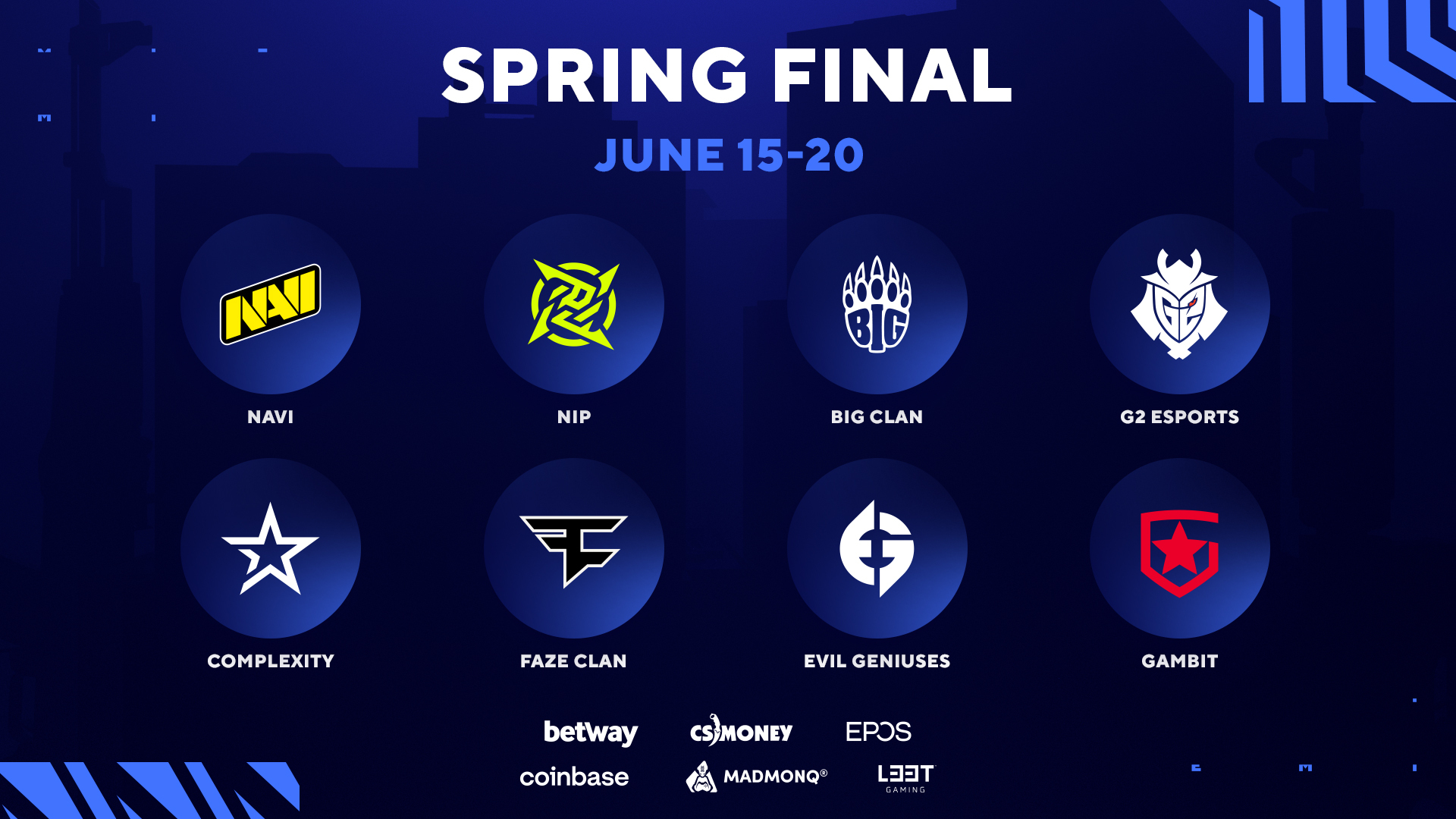 BLAST have announced the schedule and participants for their next tournament
The championship system is double elimination (upper and lower bracket). All matches will be played in a best of 3 format.
MATCH SCHEDULE FOR BLAST PREMIER SPRING FINALS 2021
15 June
15:30 CET: Gambit vs Evil Geniuses @ BO3
18:30 CET: NIP vs Complexity @ BO3
16 June
12:30 CET: G2 vs BIG @ BO3
15:30 CET: Natus Vincere vs FaZe @ BO3
PRIZE POOL DISTRIBUTION FOR BLAST PREMIER SPRING FINALS 2021
1st place: $225,000 + 4,000 BLAST Premier points + slot to BLAST Premier Wold Final 2021
2nd place: $85,000 + 2,000 BLAST Premier points
3rd place: $40,000 + 1,500 BLAST Premier points
4th place: $25,000 + 1,000 BLAST Premier points
5th-6th place: $15,000 + 500 BLAST Premier points
7th-8th place: $10,000 + 250 BLAST Premier points
LIST OF TEAMS PARTICIPATING IN THE BLAST PREMIER SPRING FINALS 2021:
Natus Vincere

Gambit

G2

BIG

NIP

Complexity

Evil Geniuses

FaZe