In this article we will tell you about all the changes that have taken place in CS:GO teams lately.
OG sends NBK to the bench
It has been reported that Nathan NBK Schmitt is leaving the OG roster for the bench. There is no information on who will take Nathan's place.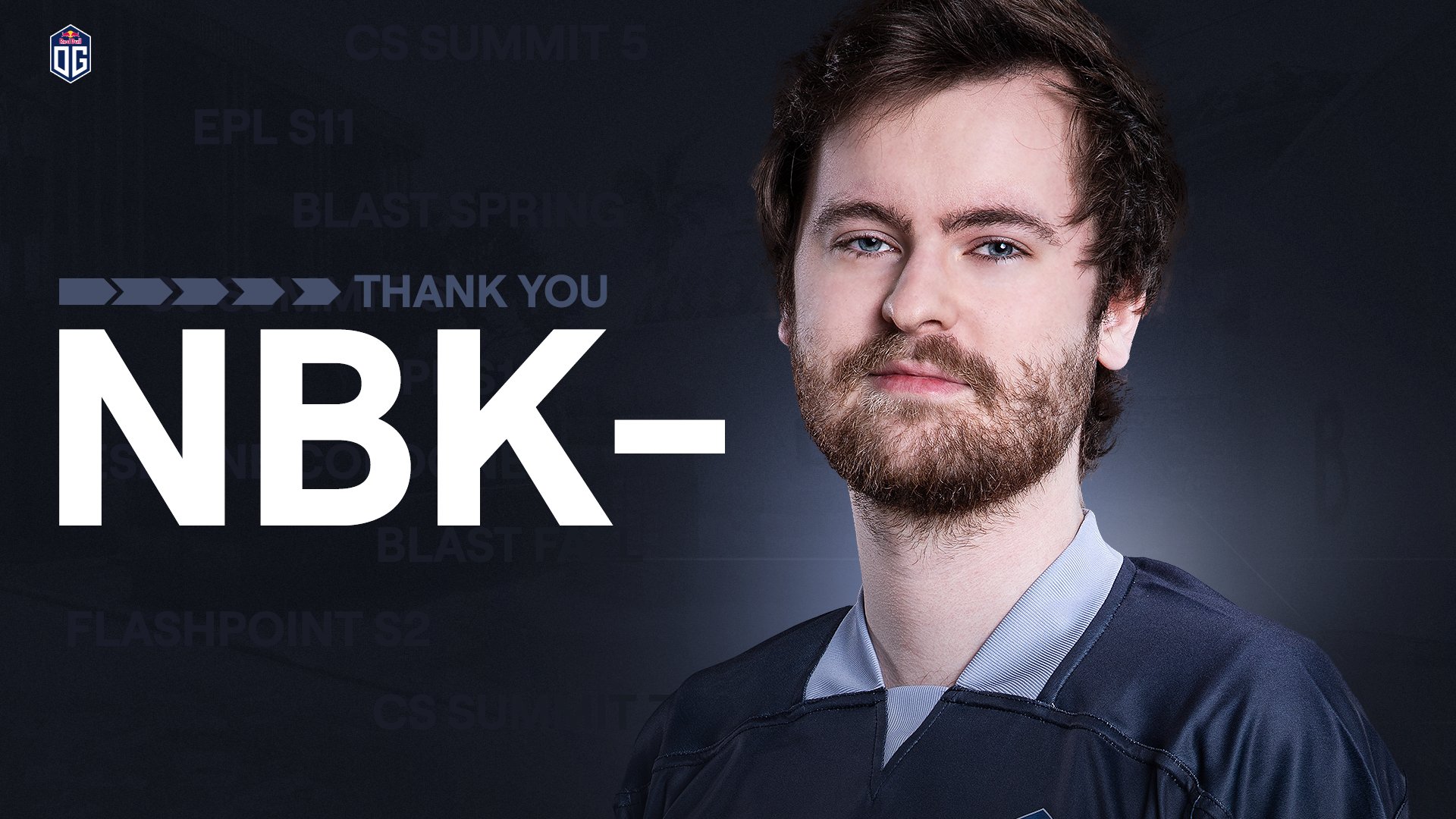 NBK sent to the bench
The reason for the reshuffle was unsatisfactory results. NBK had been a part of the team since December 2019. Nathan's last tournament for the OG was IEM Katowice 2021, at which they placed 13-16.
Roster OG:
Aleksib
valde
ISSAA
mantuu
ruggah (coach)
suNny will replace chrisJ in FunPlus Phoenix
Miikka suNny Kemppi has joined FunPlus Phoenix on loan. He will replace chrisJ at the upcoming ESL Pro League Season 13.
suNny will replace chrisJ in FPX
Chris chrisJ de Jong has been playing for FPX as a stand-in since January. Together with the Norwegian, the team was able to become champions at Snow Sweet Snow 1, where they defeated Gambit 2-1 on maps in the final.
Roster FunPlus Phoenix:
zehN
STYKO
maden
farlig
suNny
Devilwalk (coach)
TIGER disbanded the roster
The Mongolian TIGER organization decided to disband their roster.
The team was founded in March 2020. Then they signed the AUGUST roster, which was assembled by erkaSt, a well-known player on the Australian scene. The reason may have been the unsatisfactory results of the team. Recently, the roster could not get out of the group at many regional tournaments.
TIGER disbanded the roster
Former TIGER lineup:
dobu
kabal
nin9
rate
neuz
flyNN (coach)
ex-ETHEREAL moved to CrowCrowd
CrowCrowd has announced the signing of a CS:GO lineup. The roster includes players from the ex-ETHEREAL team.
CrowCrowd signed ex-ETHEREAL
Ethereal announced the disbandment in November 2020. At that point, the players decided not to split up and continue playing together. This lasted until January 2021, followed by a reshuffle of the team.
Roster CrowCrowd:
R0b3n
PASHANOJ
FinigaN
Re1gn
killmatic
balblna (coach)
Three Team Envy players become free agents
Thomas, Calyx and MICHU have left Team Envy as free agents. This was revealed on the players' social media accounts.
Calyx and Michu had been part of Team Envy since January 2020. Thomas joined a little later, in September. The lineup is an unsuccessful investment on the part of Envy, as they have never managed to make the playoffs even in tournaments with dash-2 teams.
Calyx, MICHU and Thomas became free agents
Current Team Envy lineup:
kapacho, Topa and Gospadarov left NAVI Junior
The NAVI organization has officially announced that three players on the roster have been relegated to inactive status and put up for transfer.
Three players left NAVI Junior
Recall that kapacho, Topa and Gospadarov joined the roster after NAVI Esports Camp, having successfully passed the player selection stage. We wrote more about this situation in the article: Changes in the roster and the search for new talents in NAVI Junior
Roster of NAVI Junior:
B1T
Aunkere
m0nesy (NAVI Youth player)
fear (NAVI Youth player)
headtr1ck (NAVI Youth player)
ami (coach)
At the moment Kirill Gospadarov Gospadarov is on probation with HellRaisers. There is no information about further fate of kapacho and Topa.
MAD Lions put roeJ and HooXi on the transfer
The MAD Lions have officially announced changes to their roster. It became known that roeJ and HooXi are being benched and will be put up for transfer. According to rumors, the organization plans to assemble an international lineup.
After recent changes to the MAD Lions, the roster currently looks as follows: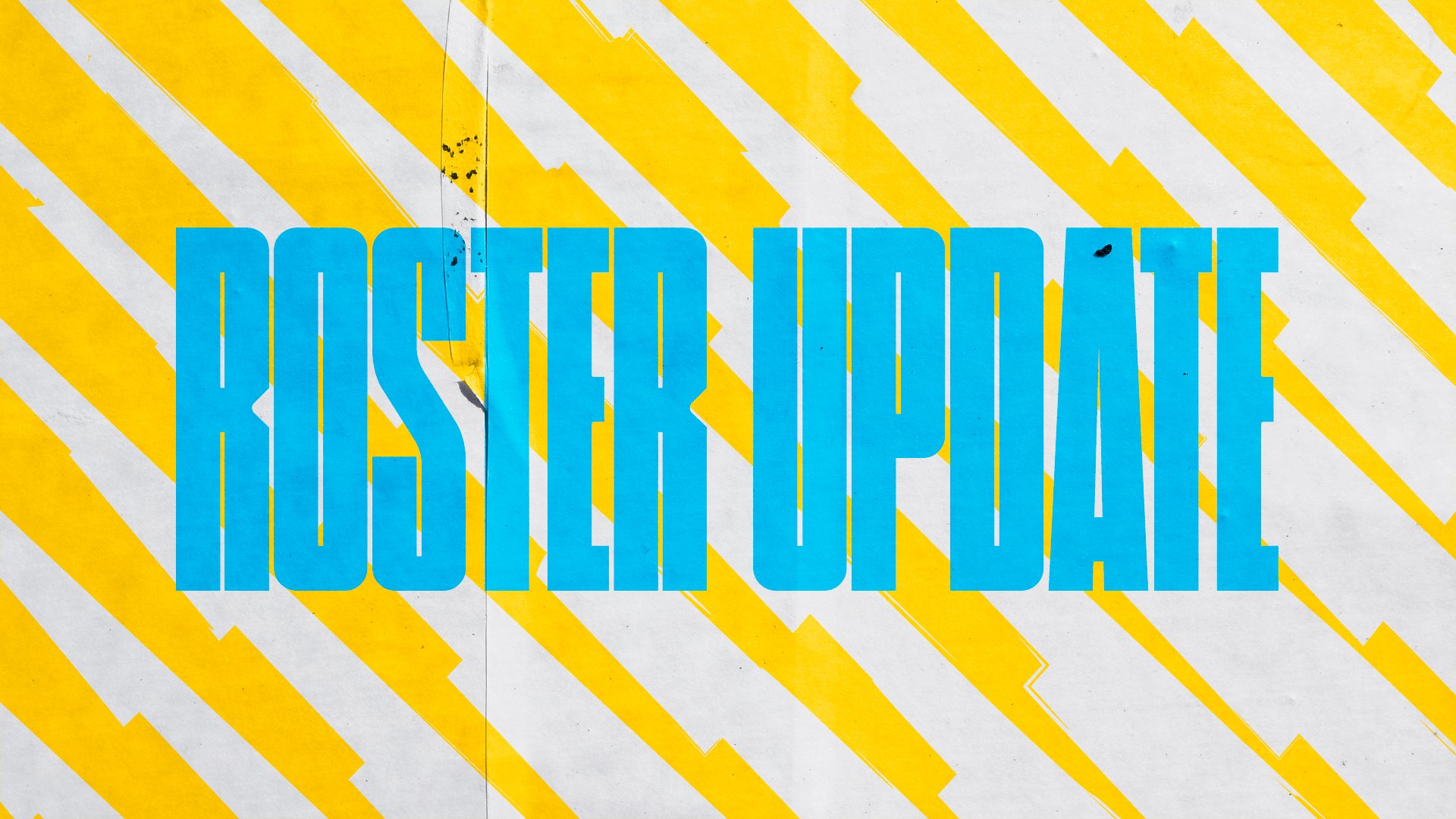 MAD Lion put roeJ and HooXi on the transfer
Bravado Gaming unveiled a new lineup
The South African organization has officially announced their return to Counter-Strike.
New Bravado Gaming lineup
Bravado Gaming is an organization known since 2015. At one time Sonic and JT appeared in this team, who will become future Cloud9 players.
The roster includes four young players and an experienced captain, Detrony, who is also a founding member of the organization.
Roster Bravado Gaming:
Detrony
flexeeee
TheM4N
Wip3ouT
.exe
In this article, we have listed all of the significant transfers recently.