Tournament operator StarLadder has announced the list of teams who will take part in the closed qualifications and the main stage of StarLadder CIS RMR 2021.
Akuma, Gambit, Natus Vincere, Virtus.pro and Team Spirit qualified invited to the main stage. Entropiq, forZe, K23 and Nemiga were among the participants in the closed qualifiers. Also joining them are EC Kyiv and ex-Marlian, who won the first open qualifiers for this tournament. The remaining two teams will be decided in the second qualifier for the closed qualifiers, to be held on 13-14 June.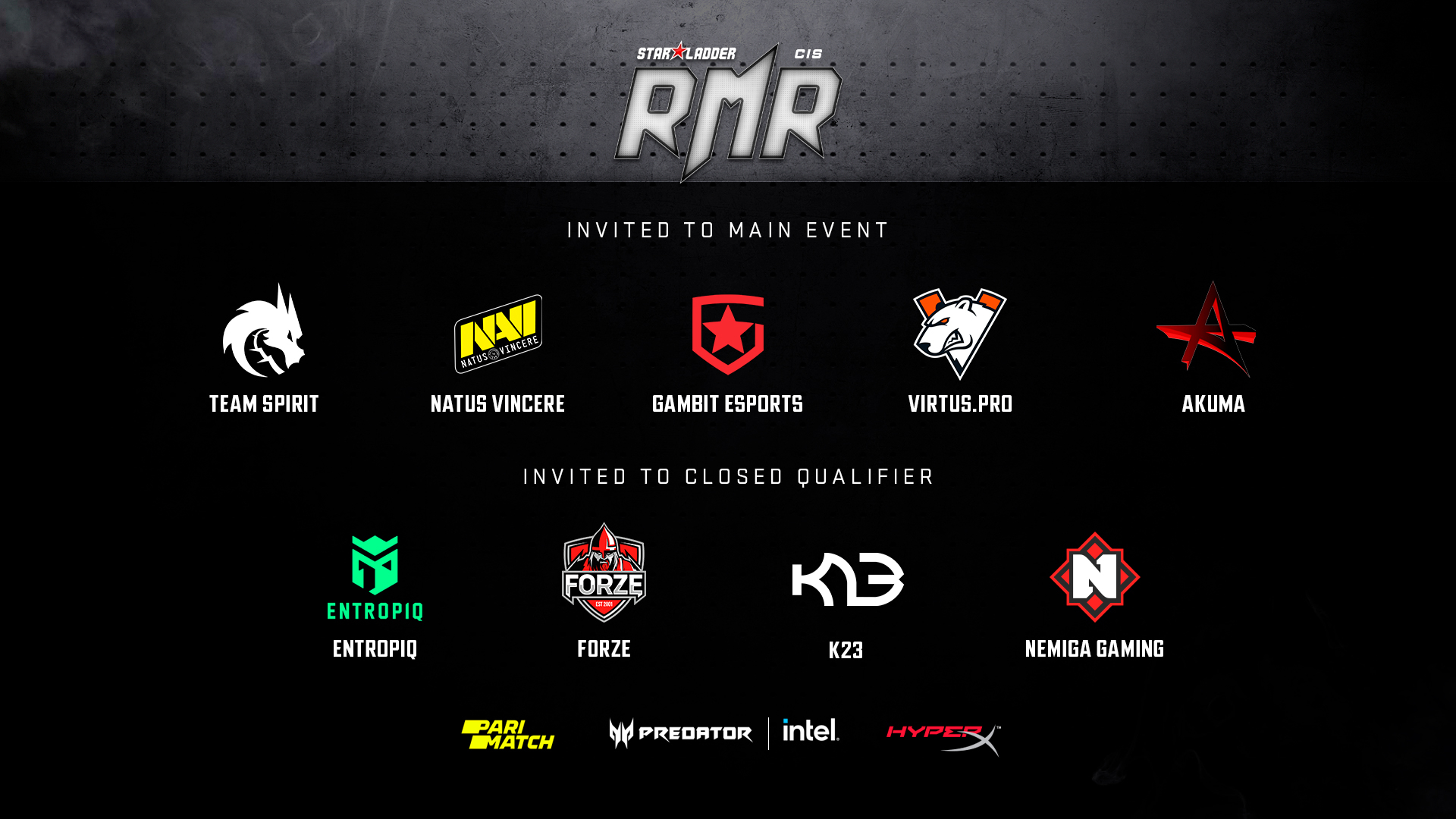 Participants of the closed qualifiers and the main stage of StarLadder CIS RMR 2021 have been determined
StarLadder have also shared some rules in relation to the current situation at EPIC League CIS 2021:
1. We will not provide data to any 3rd party with a delay of less than 20 seconds;
2. We will set at least 110 seconds delay on all of our GOTV;
3. Voice communications of all teams will be recorded for every game;
4. Webcams of the players will capture what is happening on the player's screen; this video feed will also be recorded for every game;
5. All matches of StarLadder CIS RMR will be played on FACEIT platform using the FACEIT anti-cheat software.
Starladder CIS RMR 2021 will take place from 27 June to 4 July. The participants of this championship will draw $100,000 and 8,750 RMR points between them. Stay tuned for more information on the second RMR CIS tournament on the event page.