The North-American qualifier for IEM Katowice 2020 has come to an end. The first place was conquered by the new lineup of Cloud9, which joined the organization on January 6. As a result, ex-ATK secured a spot in the main stage of the tournament.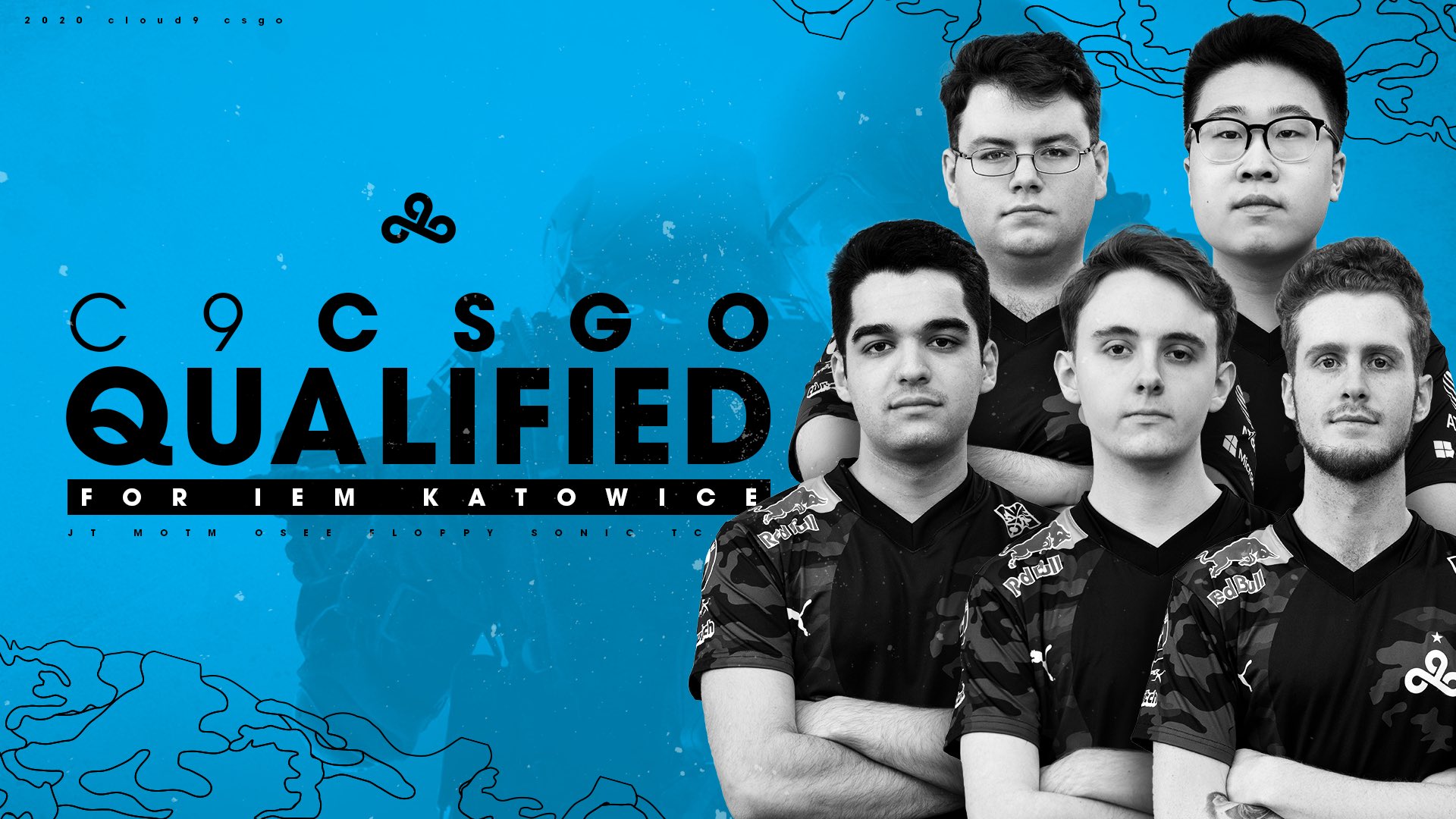 The closed qualification in North America was held on January 7-9, and it gathered eight regional teams. Cloud9, Complexity, FURIA, and MIBR received direct invitations, while INTZ, Riot Squad, Chaos EC, and Gen.G made it through the open qualifiers.
Cloud9 got off to a good start by picking up two convincing victories over Riot Squad and INTZ, winning both matches with a 2-0 score. After that, they managed to overcome Complexity Gaming, 2-1 (8-16 Dust2, 16-14 Inferno, 16-3 Nuke). Therefore, C9 turned out to be the strongest team in the upper bracket, so they earned a one-map advantage for the grand-final.
Their final opponents were the Brazilians from MIBR. The squad led by Gabriel "FalleN" Toledo prevailed on Map One (16-13 Train) but was defeated on the following two (4-16 Overpass, 12-16 Inferno), 1-3. Ricky "floppy" Kemery became the MVP of this series, as he averaged a 1.38 rating (69-47 K-D) by the end of this meeting.
IEM Katowice 2020 is the first confirmed LAN for C9 in 2020. On January 12, they will also fight for a ticket to DreamHack Open Leipzig. There, they are set to be up against eUnited, Singularity, and Complexity.
The Katowice tournament is scheduled for February 25 - March 1 and features a $500,000 prize fund. Sixteen teams will take part in this event. Ten squads guaranteed their participation via direct invitations; among them are Astralis, Team Liquid, and NAVI. ViCi Gaming won the Asian qualifier, while FaZe Clan and G2 Esports made their way through the European one. The last two spots will be given to one more team from the EU division and a victor of the qualification in Oceania.