Gambit beat OG 3:0 on the maps in the grand final to become IEM Summer 2021 champions.
To become champions, Gambit Esports beat Sprout in the group stage in the first match. This was followed by an upset defeat against French side Vitality, but then Astralis and Complexity were beaten.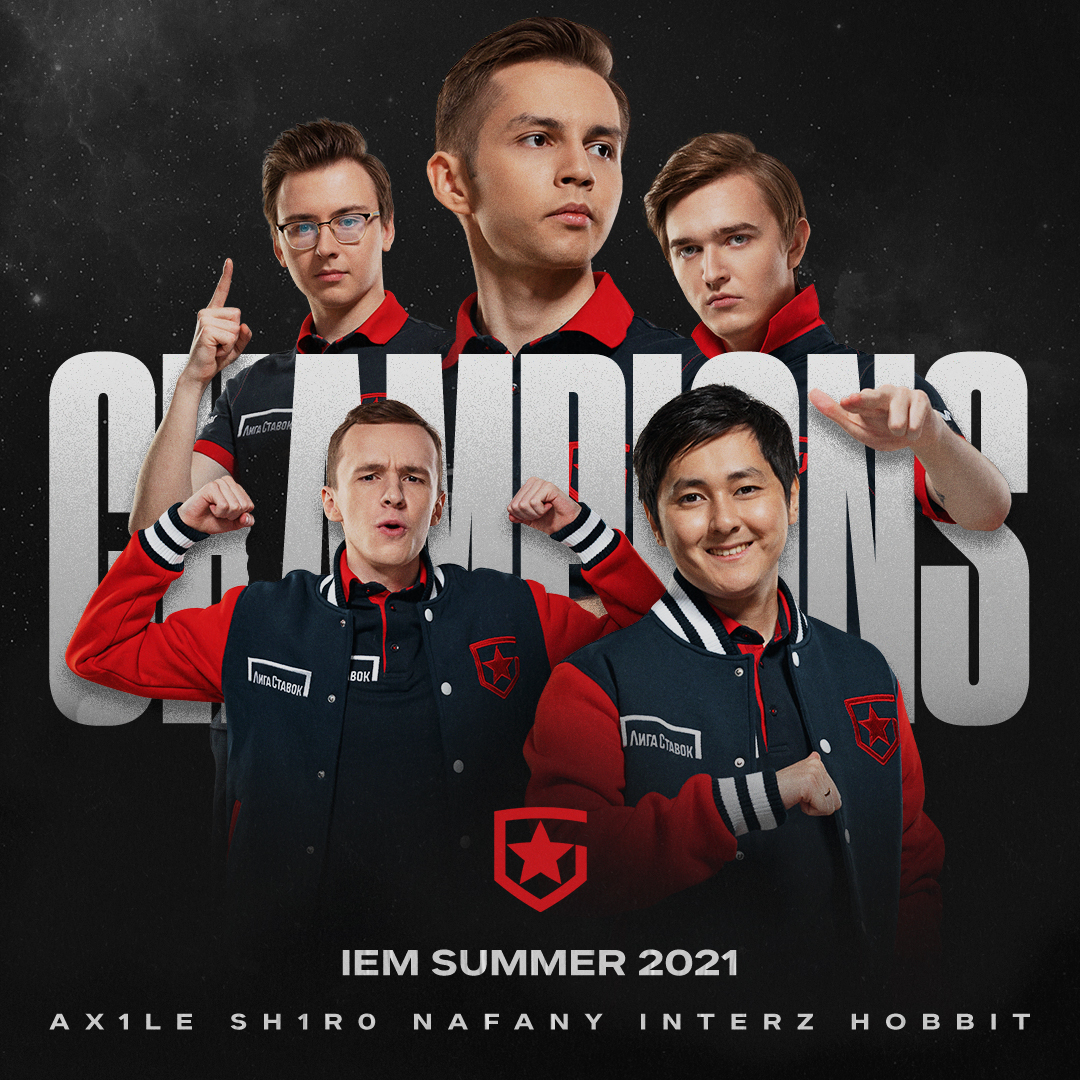 Gambit are the IEM Summer 2021 champions
Gambit beat Evil Geniuses, G2 and OG in the play-offs.
Ax1le - MVP IEM Summer 2021
The best player of the tournament was Sergey Ax1le Rykhtorov, who showed excellent results in the grand final, finishing the match with a K/D rating of 1.49.
RESULTS OF THE IEM SUMMER 2021 GRAND FINAL
Gambit Esports [16:14] OG @ Mirage
Gambit Esports [16:11] OG @ Dust2
Gambit Esports [16:7] OG @ Overpass
OG
Gambit
Scoreboard
OG
Gambit Esports
DISTRIBUTION OF THE PRIZE POOL AT IEM SUMMER 2021
1st place: Gambit Esports - $100,000
2nd place: OG - $42,000
3-4th place: G2 / Vitality - $20,000
5-6th place: Evil Geniuses / Virtus.pro - $10,000
7-8th place: NIP / Complexity - $6,000
9th-12th place: Spirit / Heroic / Astralis / FunPlus Phoenix - $5,000
13-16th place: Fnatic / Imperial / Extra Salt / Sprout - $4,000